Your Trusted Sydney Buyers Agent
Fed Up With The Sydney Property Market?
You're Not Alone.
"Dan's service was second to none. All of the concerns and worries of buying a home disappeared as soon as we signed up to his services. He made this whole process a pleasure, and we now have our dream family home in Bondi."
Nes & Dan
Sydney is one of the world's most desirable places to live and invest so it's no surprise that our property market is highly competitive and challenging to navigate.
Often the best properties available to purchase aren't advertised, and those that do appear on the market are sold by industry experts who know how to extract the highest price from inexperienced buyers.
We live in an age where safety and performance are paramount. You're about to make one of the most important purchases of your life. Let us help you find what you love, get more than you pay for, and secure the future value and enjoyment of your property for many years to come.
At Unicorn Buyer's Agents, every client case is unique and personal. We pride ourselves on giving our clients the upper hand throughout the search and negotiation process, to deliver you the best outcome.
As a boutique team of three we work with a small number of clients at any one time. You can expect complete focus and attention on your brief, and the highest levels of personal service. Our testimonials speak for themselves.
Search
Agent outreach, RPdata research, community connections, and a healthy dose of good old fashioned letterbox drops and door knocking are all in a day's work to find your property.
Research
Calls to strata, chats with the neighbours, DA checks at council, flood maps, aircraft noise, easements, encumbrances..every detail is checked and all of the facts are presented to you so you can make an informed decision.
Purchase
We engage with selling agents and private owners every day, so we know exactly what it takes to secure your property at terms favourable to you, and at the lowest possible price. That may be via private treaty, in a pre auction negotiation, or on auction day.
What Is Happening With Sydney Property Right Now?
Buying in Sydney has never been easy and 2022 is proving to be a volatile year for our property market. Inflation fears, increasing rates and a tightening lending/credit environment have many convinced that property prices will cool significantly. Others see stability, even growth as immigration returns, and our government announces a homebuyer shared equity scheme, and replaces stamp duty with a digestible annual tax.
The only certainty is uncertainty. This is presenting some excellent buying opportunities for those who are prepared and armed with up to the minute data and market sentiment.
.
How Can I Help You?
If you're looking for a clever entry point into a home or investment property, me saving you time is just the beginning. 
You can't buy what you can't see. My market coverage and agent connections grant you access to all properties for sale, not just those listed on Domain. 
I vet and qualify every property meaning you're only shown the very best and most suitable options that meet your brief and budget. Every week my team and I track sales data and market momentum by suburb, price point  and property type. Shortlisted properties are thoroughly researched with an accompanying report so you can purchase with confidence, knowing the property is sound, problem free, and negotiated to the absolute lowest price. 
Unicorn Buyer's Agents reviews
Alexandre Girard
December 22, 2021.
Dan Sofo was our buyers agent during a very hot market period where it was extremely challenging to secure a property without going through a great deal of stress and uncertainty. Dan knows his business, he knows real estate agents and how to negotiate with them. Furthermore he is able to snap off-market properties which is a big plus in a competitive market. Dan is extremely professional, ethical, honest and transparent and will always aim at assisting his clients in getting the property that meets their needs and expectations, at a good price (market price or within the client's budget). Dan became almost "part of our family" during this hectic house hunting period with daily texts and phone calls, which was very pleasing and reassuring as it comforted us that we were in very good hands. We truly believe that we wouldn't have been able to purchase our house without Dan's assistance, which goes beyond securing the property as Dan is always happy to answer any questions many weeks later.
Guy Gunasekera
December 2, 2021.
We engaged Dan to help us find a family home. He was very professional, was always engaging and did a great job dealing with the agents. He was extremely poker faced during the auction, which helped us land a house that we are extremely happy with. He was definitely worth the investment.
Gianluca Bazzon
November 30, 2021.
I engaged with Dan after 2 months of property search into the hot Sydney eastern suburbs market.Even though I was a bit skeptical at the beginning, I could instantly appreciate the immense value of a good buyer's agent when it comes to be quick to jump on a good property, discover off-market opportunities, analyse all the paperwork, assess the property's right value, negotiate the final price and understand the market trends before everyone else.Dan has been awesome at a personal level too, as he guided us through the journey and made sure we were always using our rational part of the brain (-:I 100% recommend him to anyone buying an investment property or something to call home!
Niki Deutsch
August 4, 2021.
Dan Sofo helped our family to find our new home and we were extremely satisfied with his services. First, my husband and I couldn't quite see the value of having a buyer's agent, now I can say with confidence, Dan proved us wrong.Dan quickly understood what we were after and saved us lots of time and effort in finding a very special home. He presented numerous off market opportunities and managed to close the deal smoothly in the middle of the largest covid outbreak in Sydney to date.Dan has an excellent knowledge of the market, very thorough and is a strong negotiator. He is very professional with a calm and polite but firm manner. It was a genuinely good experience and a real pleasure to work with Dan.Dan's added value was very significant; he helped us navigate the hectic Sydney residential market and kept us on track throughout the whole process.Dan was our trusted advisor throughout the property search and beyond. He also helped us finding the right professionals we needed to carry out renovations.If you are looking for a strong, reliable buyer's representative, without hesitation I highly recommend Dan Sofo.
Cathy Doyle
August 3, 2021.
This was my first time using a buyer's agent. I was referred to Dan by a friend and instantly felt he was in my corner. I'm time poor and often miss out on looking at properties ……that in this market don't last long. Dan kept me and himself to my brief and after looking at 3 properties I settled on one. Dan helped me purchase the apartment prior to auction and managed the real estate agent, vendor and myself so we were all in sync and fully briefed. Dan is professional and warm and goes above and beyond. I too am now referring him to others so don't look any further than Dan. Firstly you need a buyers agent to see what's not on the market yet available, and secondly, Dan has built his business on relationships …….. and he is highly skilled and managing those whilst he works for you the buyer ! Thank you Dan and I ♥️ my née home. Cathy
Az Lachemot
July 31, 2021.
Dan was very professional and courteous, it was an absolute pleasure for us to deal with him. His professionalism and knowledge of the market are second to none. His experience in auction was outstanding, he bought the house at the lowest estimate for similar houses in the same area, so on top of saving us time, effort and stress, he also saved us money, And his services didn't not stop then. He kindly introduced us to trusted D&C companies for renovation work. I can only praise Dan and his work. I would highly recommend his services.
Matthew Marano
December 10, 2020.
Dan was a pleasure to deal with.Very responsive, honest and a hard negotiator for his client to get them the best possible price.One of the better buyers agents I have dealt withWould recommend to anyone needing assistance it's purchasing property.
Amanda Rekes
December 9, 2020.
Dan recently purchased 87 Haig St, Maroubra for his clients from me..I found Dan to be a pleasure to deal with. He was always on the ball and his communication was always great. Throughout the negotiation he really displayed a great deal of care for his client. He is truly a great Buyers agent.
Adrian C
November 20, 2020.
My partner and I have nothing but praise for Dan and his agency in buying our first home! Dan was able to help us focus on searching for the right property, and kept us positive, motivated, and realistic. Crucially, he inspected, appraised, and negotiated on our behalf once we found the place we wanted. Last but not least, Dan's a wonderful bloke, a pleasure to work with, and not afraid to have a laugh or crack a joke. If you're looking for some sanity in the chaos of the Sydney property market, look no further than Dan.
Dan's service was second to none. All of the of concerns and worries of buying a home disappeared as soon as we signed up to his services. He made this whole process a pleasure, and we now have our dream family home in Bondi. Whether it was talking us through the legal quagmire involved when buying a home, or getting feedback from surveyors and builders, Dan was fair, honest and worked day or night when it was needed. He took care of all the negotiations from conveyancing, real estate agents and builders. He added a calm level head, when all around were piling on the pressure, he was never rattled and always charming. He's exactly who you need on your side when you go into the Eastern suburbs real estate jungle. The money and time he saved was priceless.
What is the difference between a buyers' agent and real estate agent?
It's important to realize that a real estate agent is hired and paid by the seller of a property to get the highest possible price and most favorable terms for them. A real estate agent ultimately acts in the seller's best interest, not yours. At Unicorn Buyer's Agents, I work exclusively for you, the buyer. I am a Property Buyer's Agent, paid solely by you to find the property you love and to negotiate the price and terms in your best interest.
Helpful Articles For House Hunters
Advice and tips for Sydney property buyers!
As Featured In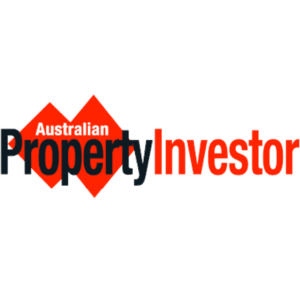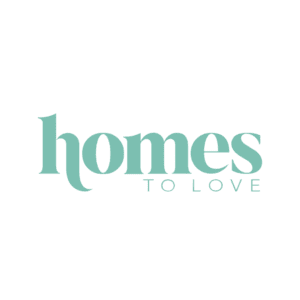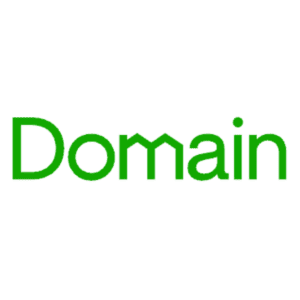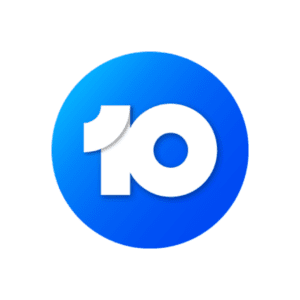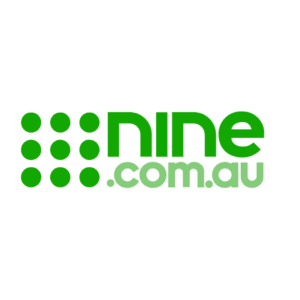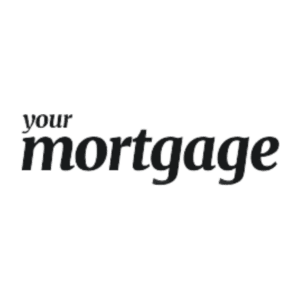 email: dan@unicornbuyersagents.com.au